What is the Laue Creature?
I'm Princess Laue and I'm full of cosmic bullshit and I know it. I'm a piscean alien with space for brains and big moon eyes and sometimes i get so full of water and tea it leaks out of my eyes and fills up my teacups again. I'm such a tea junkie i piss it. I'm such an everything junkie, really, and I love to be so overwhelmed with drugs, colors, lights, people, music, patterns, feelings, and daydreams that i almost can't breathe, because everything's a drug and I choose it all! I want to suck all of the marrow out of life and live as beautifully in each moment as I can. I'm a blue-haired moonchild whose only religion is love and I read chicana and native american literature, make terrible doodles of cacti covens in Arizona, play a pink ukulele with stickers on it, meditate to tribal music, cum to e.e.cummings, study buddhism and art, drunkenly dance in forests and graveyards, collect stray cats, leave lipstick prints on cigarettes, and howl at the big glitter in the sky cause i'm a rhinestone-cowgirl and a pixie-shaman who eats peyote on top of a pueblo on a martian desert under the full moon, cause that's how i roll. I'm a sun in pisces, moon in gemini, cancer rising, and I'm full of all sorts of poetic bullshit about astrology and tarot, so go ahead and ask me anything. I'm a moon warrior of the tie-dye sky and I live in a land of poppies and mushroom trees where pixie-elephants fly and ghostly shamans put spells on stars.  I'm a forest people, and if you a forest people too, come have a tea party with me in a unicorn forest at the bottom of the sea.  if it were up to me we'd live in mossy woods with purple flowers and sleep inside of crystal caves with deep pools of undisturbed water and nestle inside of clouds and the constellations of our minds would spin and play sweet lullabies for us and not even the moon could ask us to pay rent.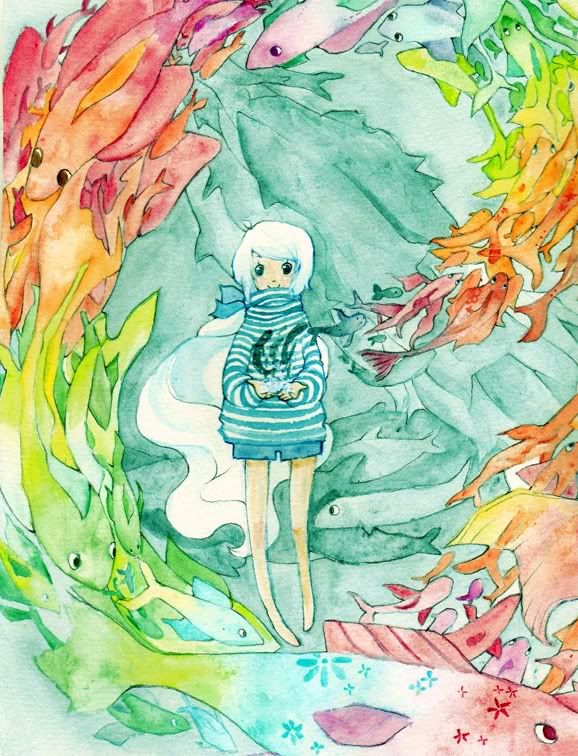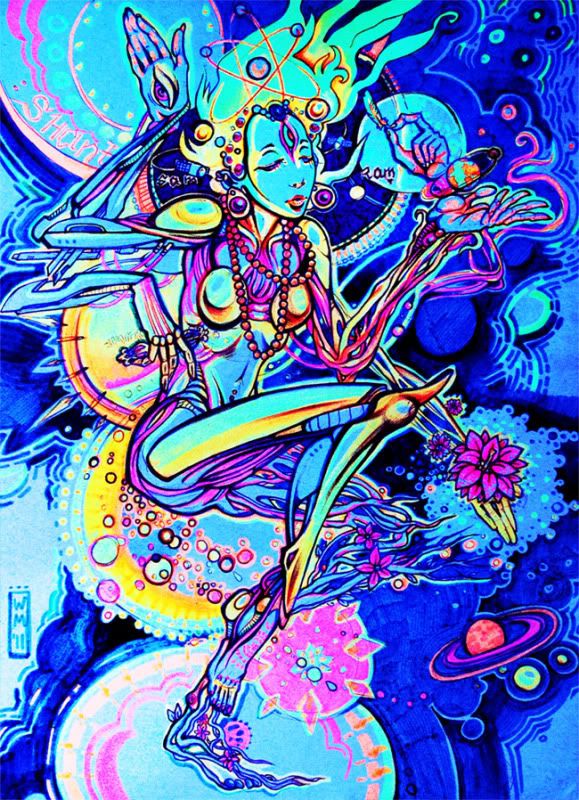 my favorite books: witch baby, into the wild, the glass castle, the man from inner space, ceremony, the magician's nephew, monkey, love medicine, the house on mango street, the martian chronicles, the bell jar, ayahuasca visions, fear and loathing in las vegas, the diving bell and the butterfly, junko mizuno comics (particularly pure trance), black elk speaks, living on the earth, be here now, house made of dawn, bird by bird, valencia, be here now, ultraviolet, the secret life of plants, peyote, lame deer: seeker of visions, the phantom tollbooth, roxaboxen, breakfast of champions, alice in wonderland and through the looking glass, on the road, zen and the art of motorcycle maintenance, a clockwork orange, lolita, the dharma bums, seven arrows, the moths, and mostly everything by ray bradbury, kurt vonnegut, sandra cisneros, helena viramontes, esmeralda santiago, francesca lia block, michelle tea, or e.e.cummings <3
**anyone, please suggest books to me if you'd be so kind. i like deserts, aliens, magick, cowboys, tribes, loners, children's books, and books that make you taste and smell and hear and cry**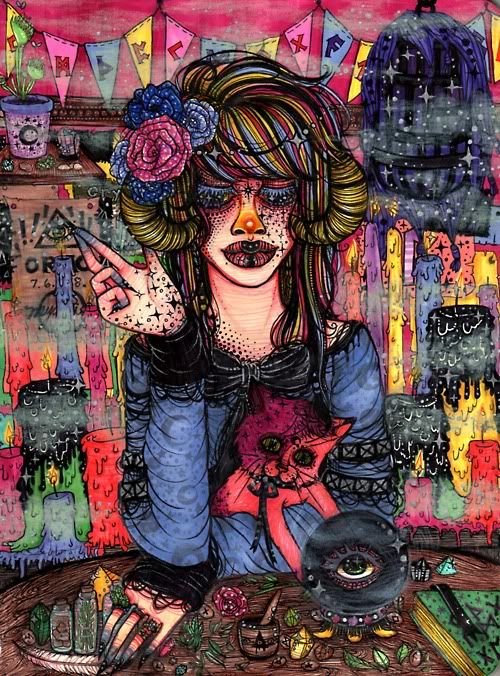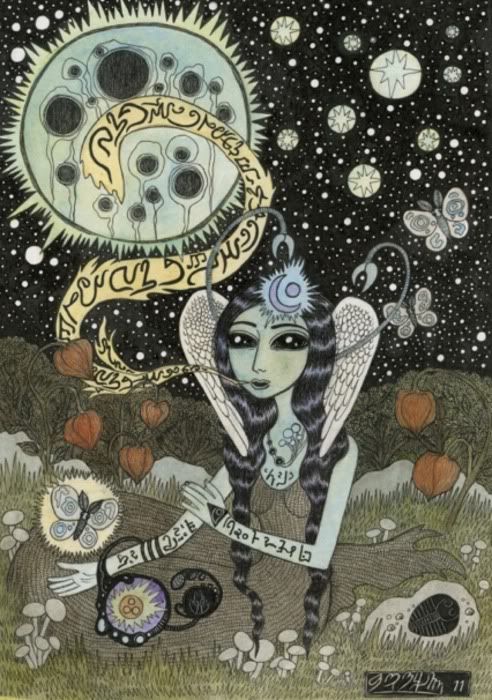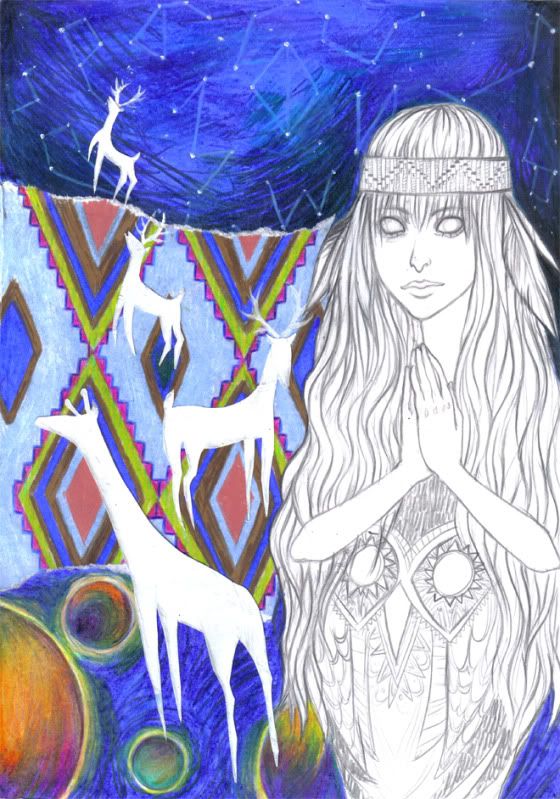 when faces called flowers float out of the ground
and breathing is wishing and wishing is having-
but keeping is downward and doubting and never
-it's april(yes,april;my darling)it's spring!
yes the pretty birds frolic as spry as can fly
yes the little fish gambol as glad as can be
(yes the mountains are dancing together)
when every leaf opens without any sound
and wishing is having and having is giving-
but keeping is doting and nothing and nonsense
-alive;we're alive,dear:it's(kiss me now)spring!
now the pretty birds hover so she and so he
now the little fish quiver so you and so i
now the mountains are dancing, the mountains)
when more than was lost has been found has been found
and having is giving and giving is living-
but keeping is darkness and winter and cringing
-it's spring(all our night becomes day)o,it's spring!
all the pretty birds dive to the heart of the sky
all the little fish climb through the mind of the sea
all the mountains are dancing;are dancing)
-e e cummings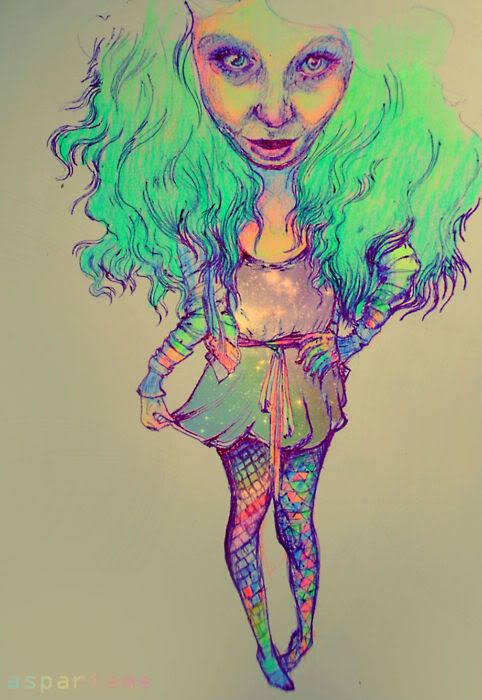 i'm an emotionally agitated ocean of ghost fish and buried treasures… an incomprehensible, whimsical art monster with moon eyes and a belly full of poisons… an inebriated flower covered in turquoise bangles and glittering sequins… a lonely bodhisattva who lives in neptune's crystalline storms… a psychedelic mermaid who pours love from her mouth and art from her hands… a socially awkward turtle who blubbers and whines… a quiet creature whose heart lives in the forest, whose feet live in lavender seas, and whose head lives in deep space, yet makes not a sound… a dizzyingly sad soul who moans like a ghost and makes you howl in ecstasy under the covers… a moon-fish with a feeble, lazy body who lives in an ocean of blankets and pillows and hides from the garish light of day… an indecisive moonchild who seeks balance in her inner cosmology… an oddball freak who speaks in poems and talks to her tea… a misunderstood, compassionate soul who seeks great adventures in little spaces and has an ever-present third eye… a fragile girl with a deep heart who gives into temptation and demons and everything intoxicating… a childhood-seeker who lives one foot in narnia and the other in reality… a person lost in daydreams who creates worlds and loves so hard it hurts and hurts.  I am a Pisces.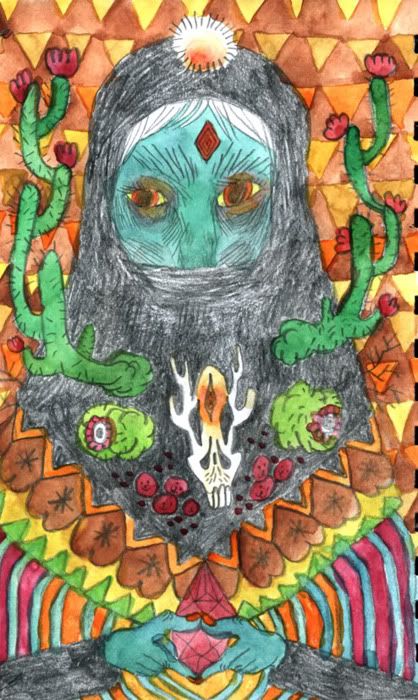 "I wish I wasn't a girl who needed so much but a little free creature that slept in deserts and ran on clouds and lived on lilies."
- Francesca Lia Block
i drink some things, smoke some things, read some things, create some things, eat some things, do things with people, and dream lots of things when i go to sleep.  i'm a lot like you except my name is laue.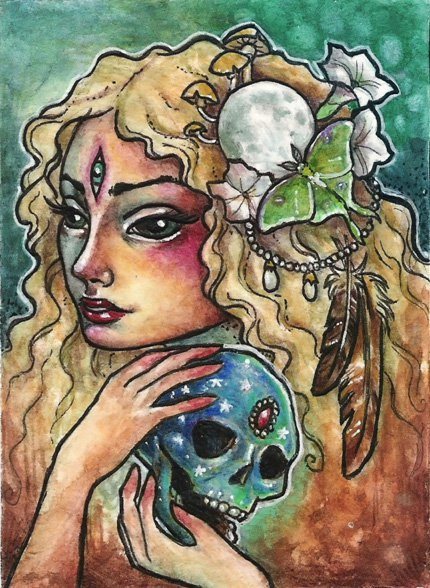 Mirah's most-haunting "Monument"
Aren't you going to come along?
Aren't you going to fight?
Aren't you going to hold your hands up to the light?
If you feel an emptiness, if you want to hide
Think about the blood that's pumping keeping you alive
We've got it all worked out, the plans all made
If we believe in the fight then we're all saved
It's gonna hurt for a while but it would anyway
Let us stand resolute with our voices raised
We have a right to insist to be free and brave
If that should cease to exist i'd throw my heart away
It's a long long way to the promised land
So try where you are, do what you can
You belong to what you understand
So teach yourself how to demand the monument that you deserve
For rising up in a beaten down world
Aren't you going to come along?
Aren't you going to fight?
Aren't you going to hold your hands up to the light?
If you feel an emptiness, if you want to hide
Think about the blood that's pumping keeping you alive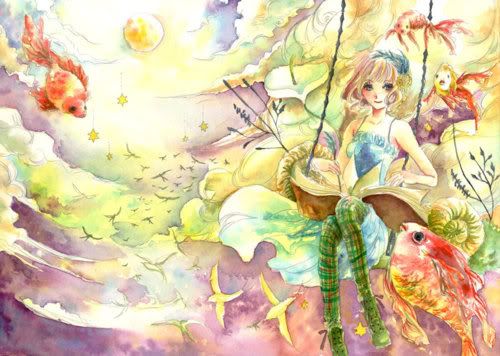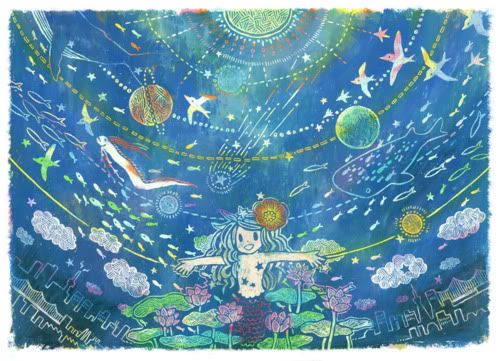 Music: glasser (and the lucky dragons remixes), new buffalo, emiliana torrini, rebecca sugar, school of seven bells, tobacco, sufjan stevens, neon indian, florence and the machine, festival, the ditty bops, beats antique, tribal beats, mirah, sia, neutral milk hotel, lykke li, yelle, beirut, simon & garfunkel, coeur de pirate, the mountain goats, passion pit, dragon wagon, perfume, fantastic plastic machine, of montreal, johnny hobo and the freight trains, tilly & the wall, mgmt, cocorosie, black moth super rainbow, gogol bordello, caravan palace, paris combo, why?, crystal castles, kimya dawson, fiona apple, animal collective, the like, devendra banhart, ashley erikkson, feist, the carpenters, the beatles, the gipsy kings, mount eerie, venus hum, norah jones, nina persson, ladyhawke, rilo kiley, the blow, the moldy peaches, regina spektor, imogen heap, the bird & the bee, stars, soko, gregory and the hawk, woods, bird dog, aqualung, bat for lashes, hymie's basement, the unicorns, tim minchin, symphony x, little wings, bon iver, the fiery furnaces, flight of the conchords, the violente femmes, blah blah blah.
~*~* please feel free to suggest music.  i like glitter and alien sounds*~*~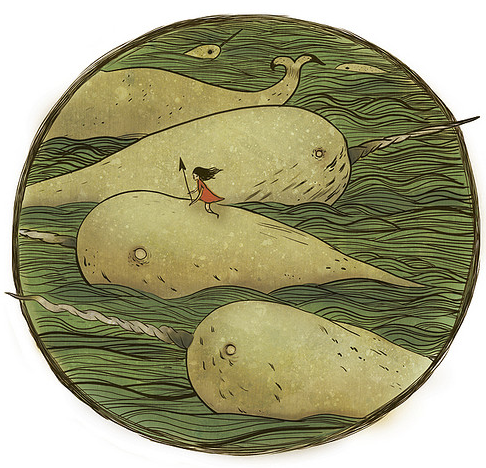 Poem Snippets:

To see a world in a grain of sand,
And a heaven in a wild flower,
Hold infinity in the palm of your hand,
And eternity in an hour.
-William Blake

If certain, when this life was out, 
That yours and mine should be,
I'd toss it yonder like a rind,
And taste eternity.
-Emily Dickinson

It is Time to get drunk!
If you are not to be the martyred slaves of Time
Be perpetually drunk!
With wine, with poetry, or with virtue, as you please.
-Charles Baudelaire

I would rather learn from one bird
How to sing
Than teach 10,000 stars 
How not to dance.
-E.E.Cummings

She took my strength by minutes,
She took my life by hours,
She drained me like a fevered moon
That saps the spinning world.
The days went by like shadows,
The minutes wheeled like stars.
She took the pity from my heart
And made it into smiles.
-Edgar Lee Masters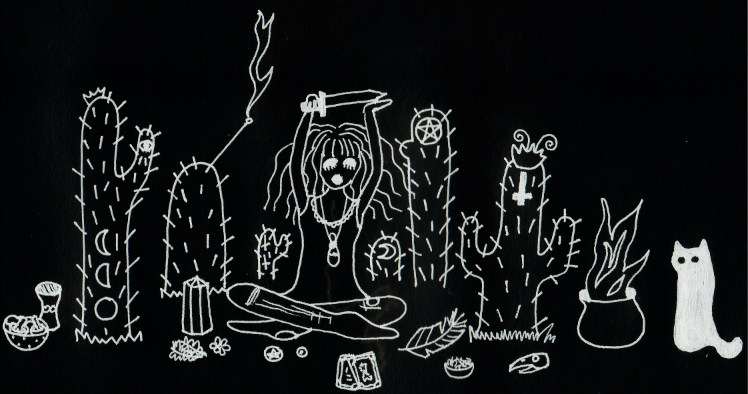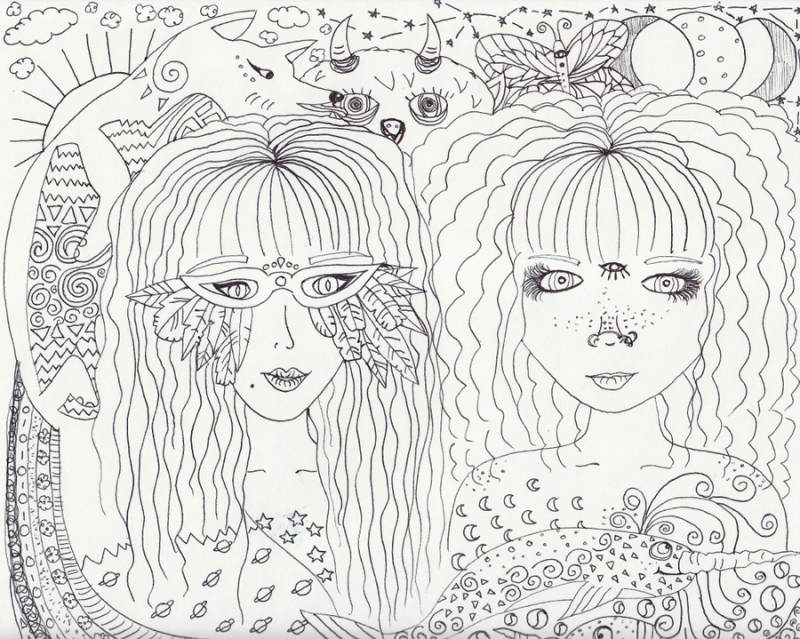 ***