Questions about my life philosophies/spirituality/religion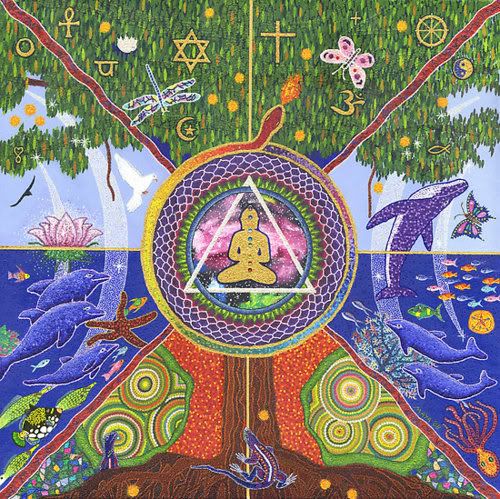 "Just as all rivers flow to the same ocean, all worship flows to the same supreme soul"
***
♡☮☪☮✡✞ॐ☯
i'm a bokononist-buddhist-pastafarian-teaist-pantheist-humanitarian-hindu-witch who worships love and the universe, believes in aliens, ghosts, shaman, faeries, and spirits, respects the earth, and follows native american practices and beliefs.
i'm a syncretic practitioner of many different faiths that all celebrate love, self-improvement, goodness in the world, the pursuit of higher states, and worship of gods and goddesses and tea and ourselves.
all religions lead to the same cosmic pool, the same unfathomable divinity.  we're just creative and unique as people and require different methods of practice and modes of thought.  why put god in a box and say he's only one thing and nothing else when he could be everything?  why say there's one only good way of practice when you could celebrate every way?  all god really means is love anyway.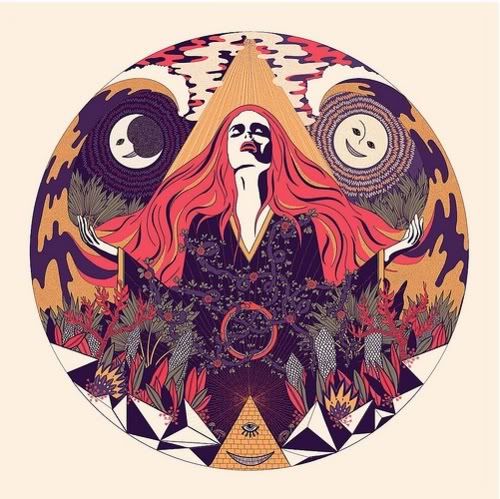 "I believe in god, only i spell it nature" -frank lloyd wright
***

"Stop creating such a distance between yourself and the Divine! You're swimming in it. You're loving it. You're drowning in it. It's there, burning, burning… And yet you still look at the horizon and worship! It is here.  *Celebrate.*" - the divine guru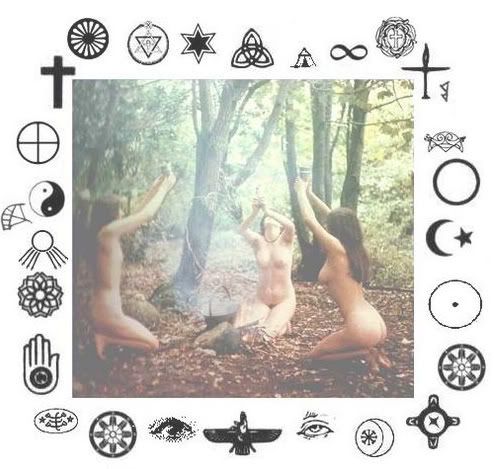 "I am the drum of the shaman, the ayahuasca, the divine drug, I am the language of the gods, I am the hiss in space, I am essence of the forest, I am the breath to your soul, I am the lover of your mother Earth. I am the lush green of the forest, , I am the swan, the rose, the water, the blood of this creation. I am the only beat that ever beat. I am the sage of all sages. 
I AM the Buddha's Eye. 
I live in you."
-ozonebaby
********
"Now I walk in beauty,
Beauty is before me,
Beauty is behind me,
Above and below me."
-traditional Navajo prayer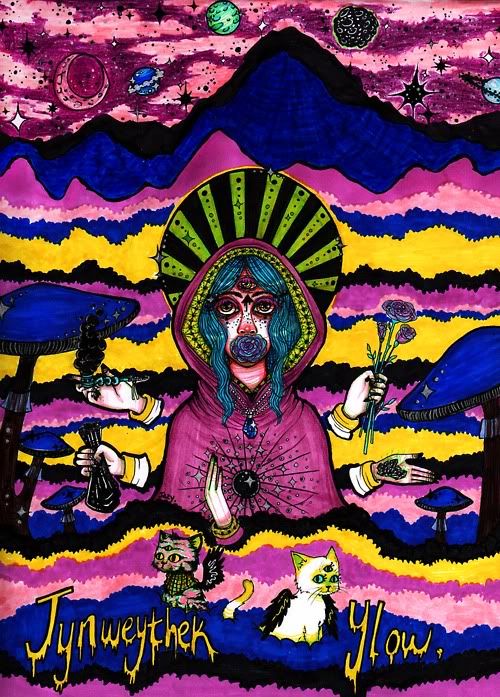 what is your god?
The Flying Spaghetti Monster, The Buddha, Soma, The Spirits of the Earth, Krishna and Ganesh and Kali and Shiva and Lakshmi, Gaia, Love, The Goddess, The One, The Trinity, The Thunder Beings, The Earth, Humanity, Acid, The Moon, Compassion, Myself, and The Big Glitter in the Sky.
are you a wiccan?
nope. i don't have any religion. i just take bits and pieces of experiences, philosophies, people, and places and shape them in the way i like to make a me. i'm a yin-yang goddess. i study buddhism. i believe in the inter-connected cosmic nature of the universe. i love shrooms. i crave magick. i think you should give freely and love others. i don't worship anything or anyone, i worship everything and everyone.  i worship the dirt, the smallest flower, the largest star.  my religion is laue and i am my god.
how did you discover your spirituality?
 i didn't find it.  it found me.  i've been a vegetarian or pescetarian since i was in the 2nd grade, i've been doing yoga/meditation since i was in middle school, i've had a personal relationship with the unexplainable divine every time i was in nature or looked up at the sky, i studied buddhism and various other philosophies for my first three years of college, i was drawn to occult practices when they were introduced to me by a bunch of lovely ladies in real life and on tumblr three years ago, and now i study native american/chicano/deviant culture and literature, plus outsider art.  it all just came together. :)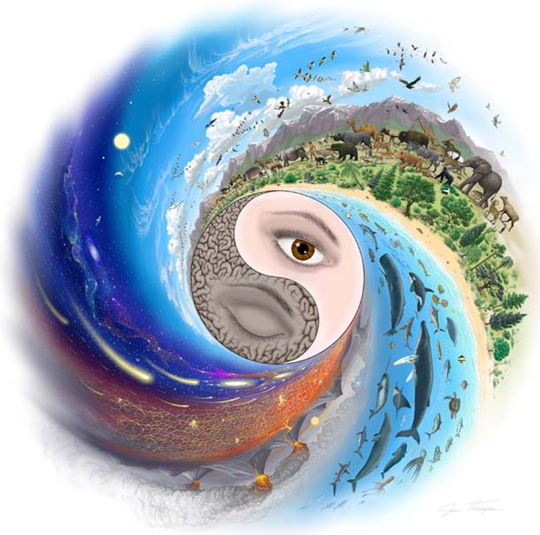 i was raised Christian but i'm interested in learning more about Buddhism.  you seem to be so knowledgeable and i'd love for you to share some of your wisdom.

aww, honeycakes :') xoxo, i'm naive & stumbling, but i grow & learn all of the time.   buddhism is such a vast spiritual practice that it's super easy for anyone to be ignorant… it's about 2500 years old (500 years older than Christianity), has something like 30 defined sects (old sects often give way to new forms of practice), & is (or has been) practiced in almost every country on the globe to some extent, though it is primarily found in about (debateably) 15-ish countries currently (Japan, China, NK, SK, USA, Myanmar/Burma, Tibet, Singapore, India, etc.).  The beauty of Buddhism is that it is transforming & adapting to new needs, times, cultures, & linguistic ideologies all of the time…and thus propagates by means of its fluidity.  But because of this, you can't just ask, What is Buddhism?, and get only one answer.  Often, sects will completely contradict each other in regards to correct practice, modes of worship, spiritual objects/texts/places/people, who can worship, how enlightenment is attained, what happens after enlightenment, & how much you need to invest financially/spiritually/physically & how & why & when & to whom.  Having just said that, there are a few things I can think of that remain pretty constant throughout all forms of Buddhist practice:

1) compassion is key.  buddha had only one attachment in life, & that was to compassion.  if you learn nothing else, learn compassion.  the answer is always more love.


2) life is suffering. even things that give us pleasure are suffering, because everything ends. to escape from suffering, we must give up all attachments except for compassion & follow the buddhist path (the middle way). 


3) everything is impermanent.  you.  your dog.  your thoughts.  your feelings.  your state of being.


4) there is no self. the self, like everything else is impermanent and can't be placed.  like buddhism & everything else, it is fluid & subject to change.


5) good karmic merit earns you a good rebirth. bad karmic merit earns you a bad rebirth.  death is not release.  even if you are reborn in heaven or hell, that is not the end.  you will still die in that world & be reborn again until you reach parinirvana.  …there's a sect called the pureland sect that deviates from this, but honestly, it's like the catholocism of buddhism, in that technically you could "sin" (or stack up bad karma) all of your life, but as long as you ask jesus for forgiveness (or say the amida buddha's name a bunch) you're good, you're gravy, and you get to go to "heaven" (or the "pureland").  So, I dunno… that might be my least favorite Buddhism?

6) we should strive to live exactly & perfectly within the moment, fully aware of everything as it happens, & be conscious of our actions.

7) meditation.  some sects suggest that meditation is the only way to nirvana.  some sects suggest that meditation is just part of the important practice required to achieve nirvana.  some sects suggest that everything we do should be a meditational act.  regardless, almost everyone believes that meditation is a good thing.

8) and finally: "there is no way to happiness, happiness is the way" :)  buddha says a lot of really sexy stuff like this, he's great.

******

In regards to your Christianity, I have 2 important things to say.

1)

Someone once asked me if Buddha was synonymous to the God of Christian worship.  No, he is not.  Buddha was a man, an extraordinary man, but just a man.  Any human has the potential to be a Buddha.  Buddhism puts the responsibility upon the practitioner.  He must rely upon himself & only through his efforts does he attain peace & make existence a better place & help pave the way for others to reach parinirvana (final nirvana).  I think that it's really beautiful (or should I say BUDDHAFUL) that we all have Buddha Nature in us, & that we are all the means to our own happiness.  :) :)

2)

Someone once asked the Dalai Lama what he thought about Jesus Christ.  The Dalai Lama paused, and sat in deep concentration for many minutes before answering:

"I think he was a very good Buddhist."  :) :)

~****~*I hope that this very long response has helped give at least a smidgeon of insight into the Buddhist world.  I really think that you'd enjoy exploring it.  I think you'll find that while its practices are quite different from Christianity, they share many qualities, such as self-improvement, respect, hard work, & love unto others.  Namaste, baby boo!
do you practice spells?
what are your thoughts on death?
A) if there is a god/goddess/gods/whichever, it doesn't matter what religion i'm in, if they're the good spirits we believe them to be, they'll know that i did my best, i loved others, i put goodness into the world, and i never committed any super immoral acts, so i'll be going to a good place.  

or B) let's say there isn't a Heaven and it's just Nature and the Universe.  i'll die, go into the earth and become beautiful flowers to inspire and brighten the lives of other humans.  or perhaps a tree.  maybe i'll help feed a deer.  whatever happens i'll be mingling with dinosaur bones and stardust.  i'll be back in the beautiful earth, where i belong.

or C) i'll wake up and realize that "life" was the dream and we are roaming the jungles of Eden 

or D) i go home once again the the collective consciousness and become a part of it all.  the many in one.  the one in many.  the world begins and ends with chaos.  and that sounds beautiful to me.
what is "the big glitter in the sky"?
drive far, far away.  stop when you don't see any more city lights.  sit on your car and watch the sun set.  look up! :)
aliens and u.f.o.s
my gods and goddesses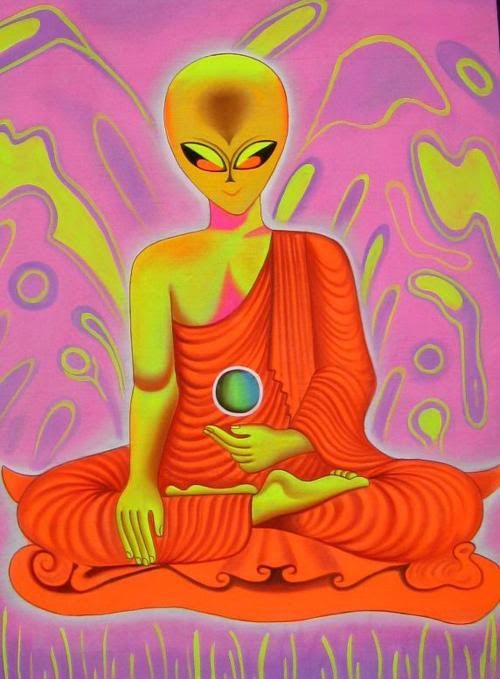 what is soma?
how do you practice your many spiritual paths?
why were you attracted to buddhism?
it was a pure cosmic accident that i'm so happy for.  i took a class on it five years ago, and then i couldn't help myself.  i was thirsty for more and more, and before i knew it i had a japanese buddhism minor.
how do you feel about christianity?  you've talked about having a negative relationship with it during your childhood.
i do not in any way feel that some religions are good and others are bad.  there is a difference, however, between good and bad practice.  if you love jesus, go apeshit for jesus.  i want you dancing on tables and celebrating his name and following him and pouring his love onto the world.  as long as you practice the best you can and do it with an open and honest heart, no matter what religion you're participating it, you're doing it right.  but using your religion to categorize, discriminate, hate, oppress, impoverish, torture, self-gratify, gain wealth or status, pass laws, start wars, corrupt minds, or justify this foul behavior, you are always doing the wrong thing.

i'd also like the clarify that my negative relationship with christianity revolved around my hate of the church, my opposition to certain passages in the bible, my sexuality, and wrongdoers within the religion.  i didn't have a negative relationship with the religion itself, and i had a very beautiful relationship with god.
why did you become a witch?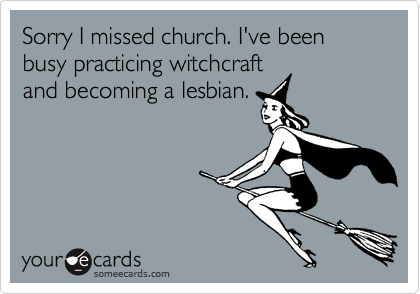 what is syncretism?
what native american practices do you connect with?
i have my own religion, and people say that its bull shit and its not real. but i just don't understand why people think i have to believe in something that someone already made up, because its not me. what do you believe in?
i believe in me.  i believe in you.  i believe in us.  i believe in trees.  i believe in love.  we are all our own religions.  and whatever practice syncs with the planets in my personal cosmology may not work for your solar system.  we're all individual and creative human beings who require different methods of thought and worship.  so believe in what makes you happy and don't ever question it!  yes, you may develop certain ideas over time, but you will always be right, because you're exactly who you're supposed to be, so you'll never mess up as long as you are yourself.  every mess you make is perfect, and the universe spins just the way it's meant to.  so be you, be true. <3
Poetry and Art about my Spirituality:
The Divine in Me Celebrates the Divine in You.
we are connected by a celestial thread
spun by divine beings.
it shoots across the milky way
it is tangled in the constellations and mountaintops
flows down through the rivers
until it becomes tangled in us.
***
all of our human emotions
our spirit essence
each other.
we are connected invisibly.
***
every time a winged being
ascends
it pulls on this thread that
ties us along
lifting everyone a little closer to heaven.
***
every time a finned being
descends
into the volcanic depths of the mighty oceans
we feel a downward pull
our feet touch the water.
this water connects us too.
***
we all touch the same earth.
our feet are rooted to the earth,
our hands are rooted to the stars.
we all dive to the core of our eternal essence, and
fly to sacred places in our minds.
we dive and fly together.
***
no one is
***
alone.
***
we look at a reflection and see difference.
we burn each other.
start wars.
make laws.
discriminate.
hate.
over what we see as difference.
***
but this body is only a shell.
***
each shell is a colored glass bottle
sitting in the windowsill
gazing in awe at the sunshine
worshipping the majesty of the air ourside.
the bottles do not realize the beauty of their reflection.
they do not realize the air ourside
—the air inside—
are one in the same.
***
we are the divine.
***
not you and you and only you
but all of you.
me.
we are all a part of it.
***
we throw our hands at the heavens and cry
we long for something sacred
we hallow unearthly powers.
but the power is here.  the power is now.
***
the divine is in a simple wildflower.
the divine is in the glittering flecks of sunlight
at the corner of our eyes.
the divine is the deer at the side of the road.
the divine is a warm cup of tea.
the divine is dirt.
the divine is in our fingertips.
the divine is when our fingertips touch.
***
we seek to find difference and don't grasp sameness.
we categorize
create boxes for each other
find reasons for some boxes to be better than others.
but they are all the same.
they are all good.
all holy.
***
when the glass bottles open
and our spirits mingle with the outside air
sparkling in the glow
finally we shall know
***
heaven is here.
***
Namaste.